We have recently made some changes to improve the system of supplying school uniform.  Parents can now order online direct from the supplier.  Please follow the link click here, then search for our school using the school post code TF2 8EP.
Parents can order sweatshirts, cardigans, polo shirts etc.  There is no minimum order quantity and your order will be delivered directly to your chosen address (delivery charge £2.99)
If you are not able to use the online site, please contact the school office.
Children need to have a suitable coat every day and in colder weather a hat and gloves. During snowy weather they will need wellies to play outside. In warmer weather children need to have a sunhat in school. Children may bring sun cream (labelled with their name) but they must be able to apply it themselves as school staff are not allowed to apply it.
All items of clothing need to be clearly labelled with your child's name
Nursery
Children are welcome to wear a school uniform or their own clothing. If they wear their own clothing, please ensure clothes are practical and there are no belts. The children have the opportunity to go outside even in rain and snow so please ensure they are dressed appropriately for the weather. If it is hot, please ensure they have sun cream on and wear a hat.
Nursery children participate in a weekly P.E. session in the school hall and will take their shoes and socks off. Please encourage this skill at home.
Full time school 
Navy blue sweatshirt or cardigan
White shirt or polo shirt
Black / grey trousers or skirt
Black school shoes
Navy blue summer dresses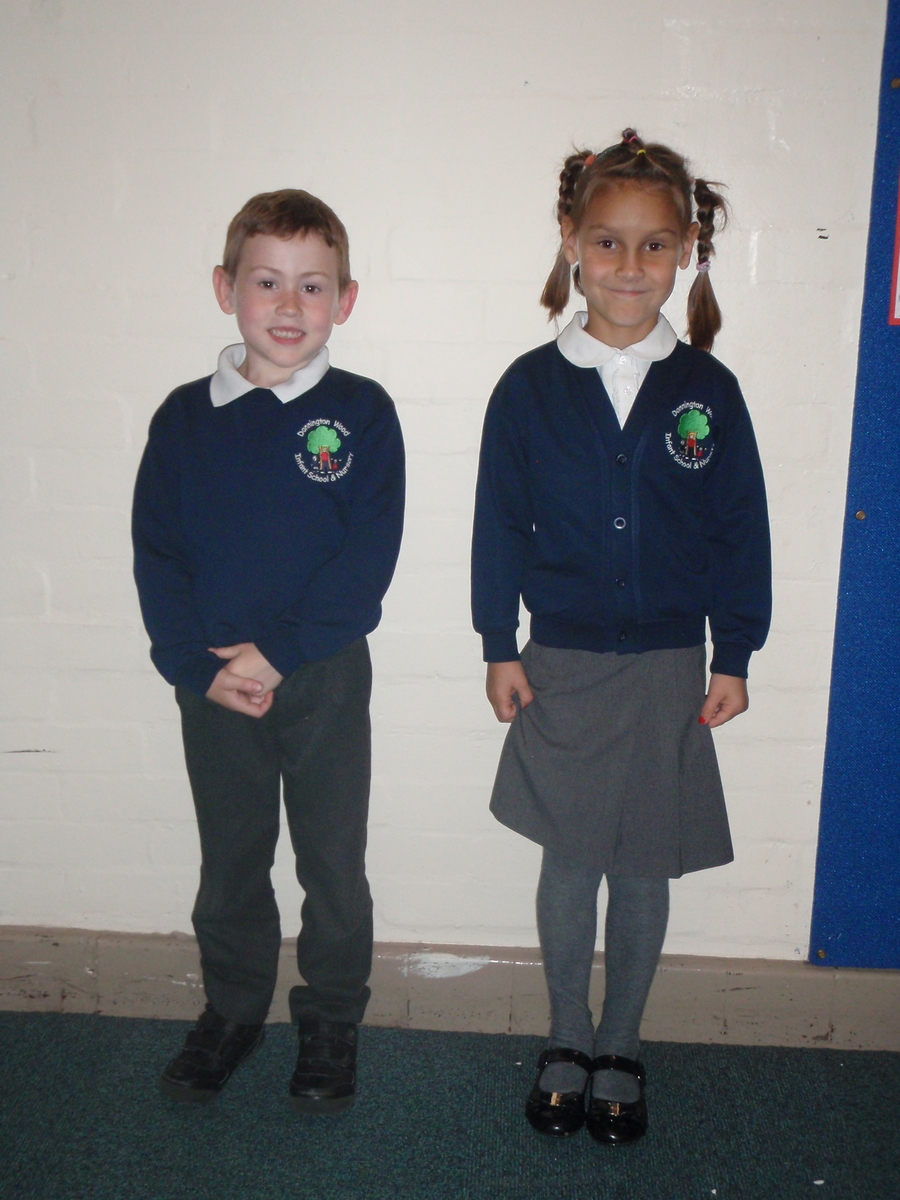 Willow School
All children take part in Willow School activities during the year. Class teachers will notify parents of the sessions during the year. For these sessions they will need -
long sleeved t-shirt

jumper

suitable coat

warm trousers

socks

hat and gloves

wellies
PE Kit
plain short sleeved white t-shirt

plain blue or black shorts

trainers / plimsolls 

 
All children take part in 2 hours of PE each week so it is important that pe kits are kept in school all week. PE bags& kits with the school logo are available to order from the school office. Children are not permitted to wear jewellery of any sort for PE for healthy & safety reasons. They may wear small stud earrings and plain watches to school but these must be removable for PE.